Whiteside Art Gallery was once a Civil War church built in 1865, repurposed to an Art Gallery in 1975 by William A. Whiteside.After 40 very successful years and another renovation in 2020, it reopens as a more modern gallery with twice the space and more technology.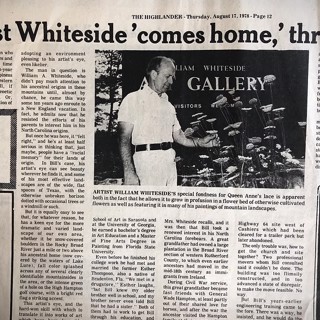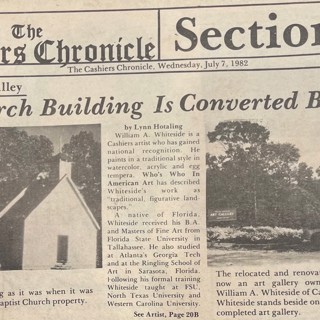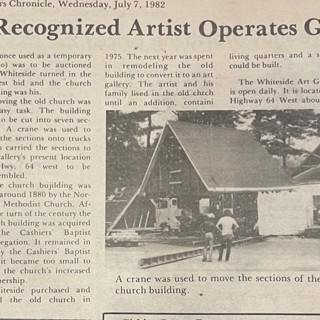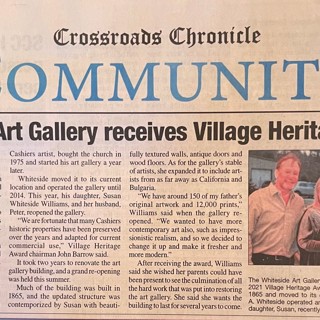 After two years of renovations it was time to host a grand re-opening in Cashiers. Sales the first week the gallery doors swung open wasn't just successful – they were a triumph. In the first 10 days (July 2021) an impressive number of high-end works and commissions were sold.
Perhaps it's names like Dirk Walker, George Charriez, Jen Starwalt, William A. Whiteside, William Colburn, Annell Metzger, Ann Taylor Duease, and Karen Weihs that draw serious collectors.
Or perhaps it's the beautiful setting and the knowledgeable staff.
Or maybe it's the William Whiteside magic."
Recipients of the
2021 Village Heritage Award
by Cashiers Historical Society
Susan Whiteside Williams

The daughter of the artist, new owner, & curator of Whiteside Art Gallery.
Peter Williams

Owner of Whiteside Art Gallery